A BRIEF GLANCE AT THE PAST
The Penkhus Motor Company that you see today had its humble beginning back in 1951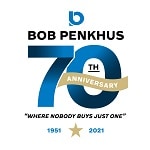 when  Robert N. Penkhus moved his young family from Ames, Iowa, and opened a small used car operation in Colorado Springs.  New cars were added to the operation on Pikes Peak Avenue in 1957 when the Company became one of the ten dealers in the United States to obtain a Volvo Franchise. In 1972 the Volvo Franchise was moved to a fledgling area of Colorado Springs called Motor City.
The combination of a quality product and a reputation for excellent customer service assured continued growth, including the addition of a Mazda franchise, in October 1972, at the Pikes Peak Avenue location. In 1975, Mazda joined Volvo in Motor City to increase productivity and to better serve our customers. 
Mr. Penkhus' son, Robert A. Penkhus ("Bob"), was a "permanent fixture" around the dealership from an early age, so it was natural that he would join his father in the business upon his graduation from the University of Denver. Bob Penkhus gradually assumed responsibility for all aspects of dealership operations and in 1977, became President of Penkhus Motor Company. Mr. Penkhus' concerns for his customers and employees, coupled with his enthusiasm for our products, have resulted in continued success and growth. Development of a new car display area along Interstate 25 in 1987 was followed one year later by a major service and parts expansion project in which we added fourteen mechanical and detail service stalls, doubled the parts area, and built an enclosed customer service area. In the spring of 1999 our growth continued with the opening of our second Select Certified location and a Domestic and Import Service Center on Austin Bluffs Parkway.
With the growth of Colorado Springs, Penkhus Motor Company wanted to ensure that it was meeting customer needs. In 2004 Penkhus Motor Company remodeled its Motor City location including constructing a new showroom and making other improvements at the Motor City location. In 2006 Penkhus Motor Company constructed a new facility at Woodman and Powers, which is the Bob Penkhus Mazda at Powers store.
In 2009 Penkhus Motor Company acquired a Volkswagen franchise and opened the Volkswagen franchise at the Motor City Drive location. In 2012 Penkhus Motor Company acquired the Mitsubishi franchise which is now located next to our flagship dealership in Motor City.  Bob Penkhus Mitsubishi sells new and used vehicles and offers service and parts out of their new dealership at 1115 Motor City Drive.
As a result of our commitment to excellence, Bob Penkhus Mazda is the Number 1 volume dealer in the Gulf region. Based on customer satisfaction levels, Bob Penkhus Motor Company has been recognized as a Volvo Dealer of Excellence and has been inducted into the Mazda Presidents Club.
Our continued success and growth requires each of our employees to possess a commitment to excellence toward each of our customers. Each member of the Penkhus Motor Company team should strive daily to meet all Penkhus Motor Company standards and goals in order to ensure future growth and success. 2017 marked our dealerships 60th Anniversary and we are proud of this accomplishment and very thankful to the many customer's that have trusted us with their business for the past 60 years!  We are truly looking forward to another 60!

Timeline of Events
1957    Robert N. Penkhus opens Volvo store at 444 E. Pikes Peak Ave.
1972    Volvo store moves to Motor City, an up-and-coming area of Colorado Springs

1973    Pikes Peak Avenue store adds Mazda, exciting new cars from Japan, to product line

1973    Penkhus Motor Company becomes Bob Penkhus Motor Company.
1975

    
Motor City location adds Volvo and Mazda cars to  help increase productivity.
1987    New car display area created along Interstate 25.
1988    Major service and parts expansion project adds 14 mechanical and detail service
           stalls, doubles the parts area, and builds an enclosed customer service area.

1999    Domestic and Import Service Center and second Select Certified location opened at
            Austin Bluffs Parkway.
2003    Motor City main dealership renovations begin.
2003    Penkhus' fourth facility, the "Corner Lot," is opened at the corner of Tejon St. and
            offers used cars to customers.
2005    Motor City main dealership has its grand re-opening.
2006    "Woodmen Powers" northeast facility is constructed and sells new Mazda vehicles
            as well as several hundred pre-owned cars.
2007    The "Corner Lot" combines with the Motor City location.
2009    Bob Penkhus adds Volkswagen to its Motor City location.
2012    Bob Penkhus adds Mitsubishi to its Austin Bluffs location.

2016    Bob Penkhus is one of 50 Dealers nominated for the Time Dealer of the Year award!

2016    Mitsubishi Celebrates their Grand Opening move to Motor City!

2017    Bob Penkhus dealerships celebrate their 60th anniversary!
2020    BBB Excellence in Customer Service Award Recipient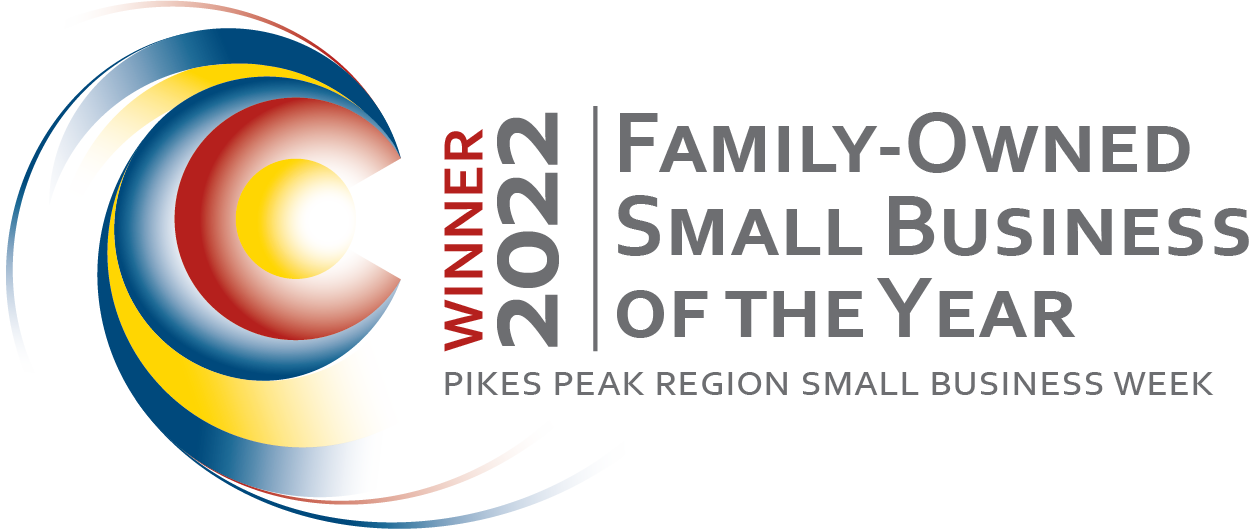 We're thrilled to be named the 2022 Family Owned Small Business of the Year by Pikes Peak SBDC and the BBB of Southern Colorado! It's an honor to receive this award for doing what we love:  providing exceptional service to our customers and an unwavering commitment to serving our community.

Commitment to Quality and Service
Our dedicated staff is here to help you get the best vehicle for your lifestyle and budget. Whether you need a new car for your commute through Woodland Park, like the Mitsubishi Mirage, or something larger for the family in Pueblo like the Mitsubishi Outlander, we have the right one for you.
As with all of our franchises, when you choose Bob Penkhus Mitsubishi you'll be getting the exciting Penkhus Care Plus and Penkhus Price Match. These two offers ensure that you get the best price for your new or used vehicle, and when you choose a Certified Pre-Owned vehicle from us, you get an exclusive warranty and complete vehicle history report. No more surprises when you buy a used car, truck, or SUV, thanks to Penkhus Care Plus.
Browse our website to explore our online inventory, browse specials, and even find service coupons for all of your needs. We know your time is precious, so why not take a look at our online inventory and schedule a test drive of your favorite new or used vehicles today! We'll show you how easy and affordable it is to get a brand-new car for your family in Castle Rock, CO.