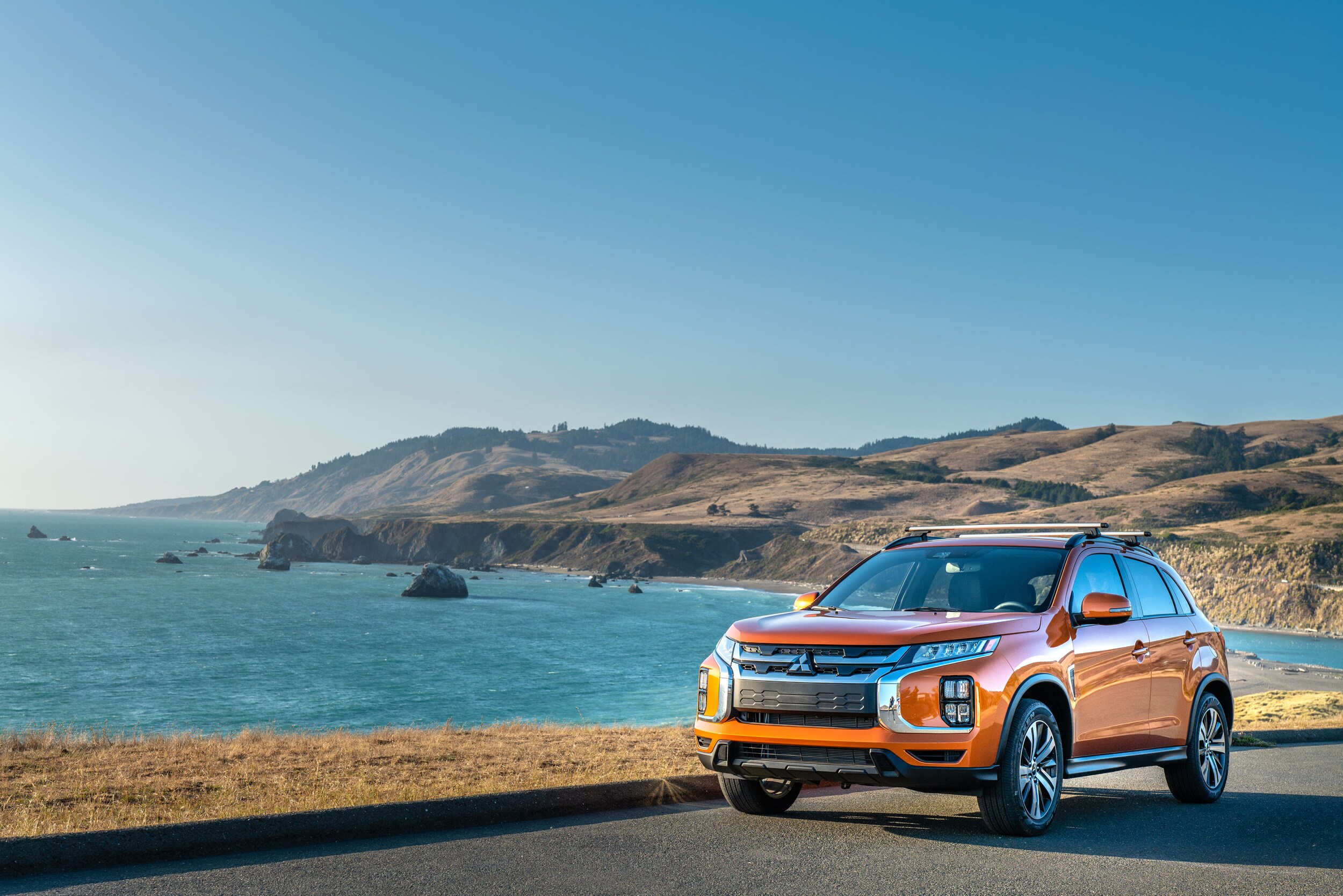 The Outlander has been one of Mitsubishi's best-selling SUVs since its first debut in 2012. With nearly a decade of advancements and developments, the 2021 Mitsubishi Outlander is only getting better by the year. Filled with upgraded safety features, the latest technology, and a choice between the 2021 Outlander PHEV or 2021 Outlander Sport model – the Outlander has enough space for growing families who are on the move with fast-paced, adventurous lifestyles.
2021 Outlander PHEV
The 2021 Outlander PHEV comes with a plug-in hybrid powertrain and is one of the world's first plug-in hybrid electric vehicles, created with our planet in mind. With an electric driving range of 22 miles in EV mode, drivers will enjoy an emission-free commute and DC fast-charging capabilities able to reach 80% charge in just 25 minutes. And the Outlander PHEV is smart as it is chic, automatically switching to hybrid mode when you need it to offer drivers an impressive electric range of up to 310 miles.
2021 Outlander Sport
The Mitsubishi Outlander Sport was made for adventure. With 24-30 mpg, 5 comfortable seats, plenty of cargo space, and customizable features – the Outlander Sport will take you and your friends wherever you need to go in comfort and style. The new Outlander Sport comes standard with advanced safety features and a powerful 2.0-litre MIVEC engine that will deliver 148 hp for anything you need to tow along the way. No matter where you go, the Outlander Sport will have you ready for your next adventure.
2021 Outlander Equipped with Technology and Safety Features
Mitsubishi is always advancing in technology, thinking ahead to offer their drivers everything they'll need to stay connected on the road ahead. With smartphone compatibility, driver accessibility, eco-driving mode, and the Mitsubishi power sound system, drivers can seamlessly switch between Apple Music, Google Maps, and the ability to contact friends on the go through touchless voice control connectivity. At Mitsubishi, our drivers are our number one priority, so safety comes first. Every Mitsubishi model comes with standard safety features to keep drivers and passengers as safe as possible through Forward Collision Mitigation, Lane Departure Warnings, Pedestrian Detection, and more.
2021 Outlander Design and Performance
The 2021 Mitsubishi Outlander is an impressive crossover with a spacious interior loaded with the latest technology and car features. Built for road trips, versatility, and everything in between, the Mitsubishi Outlander is perfect for those looking for a vehicle that isn't as big and bulky as a full-size SUV but still offers the same benefits of a large interior, strong engine, safety technology, towing capacity, great fuel economy, and lots of cargo space. Averaging 25-30 mpg for fuel economy, the Outlander will get you where you need to go without the need for unnecessary stops along the way.
Schedule a test drive today (in person or virtually) at the Bob Penkhus Mitsubishi dealership. Our car experts will give you an inside look at the 2021 Mitsubishi Outlander and all the style, color, and model options available for you. We're here to keep you safe and smiling on the road ahead.
- Your friends at Bob Penkhus Mitsubishi