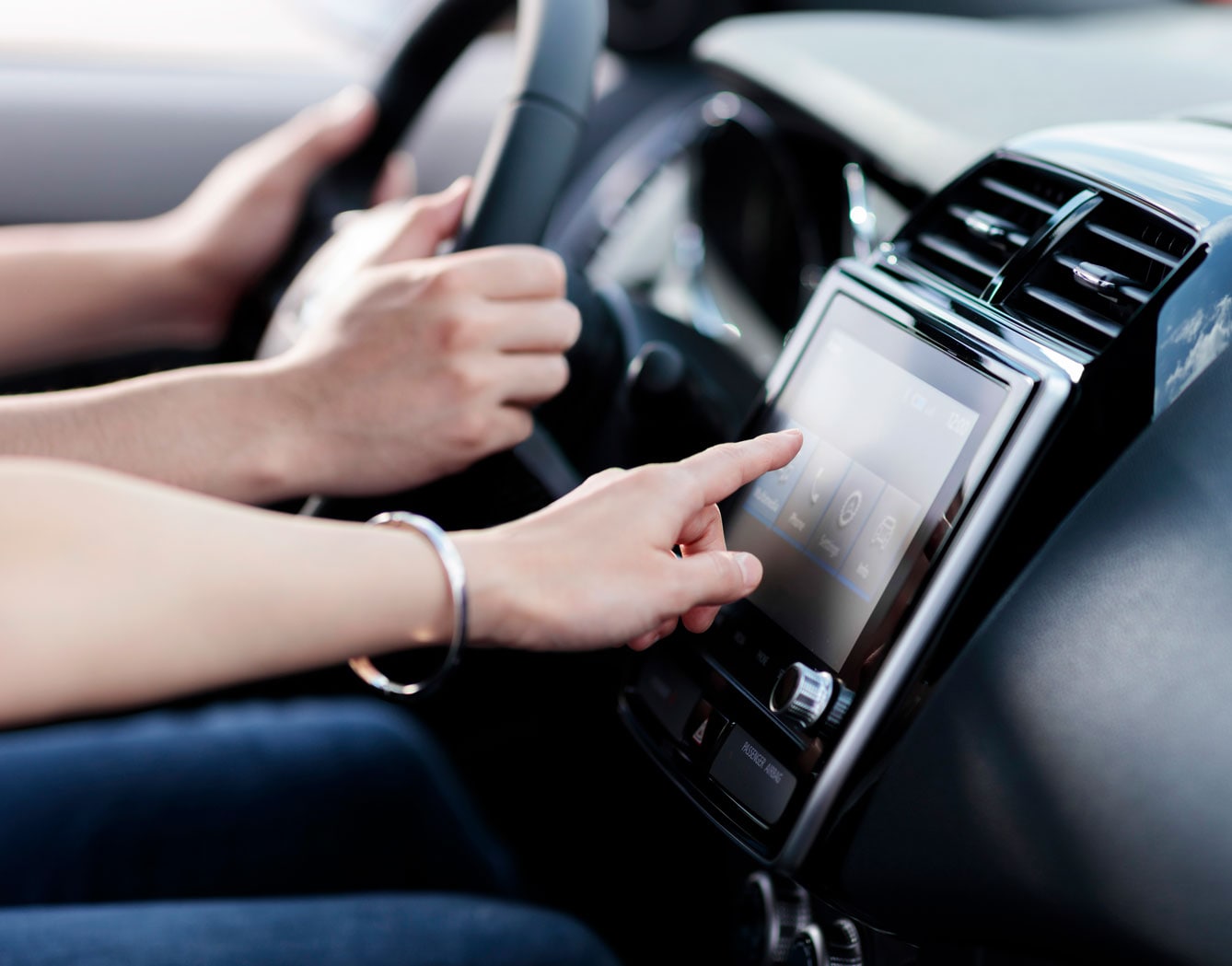 Looking for a personal assistant to help with on-the-road navigation, effortless entertainment, and responding to calls and texts while you drive? Look no further than Apple CarPlay – the smarter, safer way to drive.
What is Apple CarPlay?
Apple CarPlay is the ultimate copilot and virtual assistant. The large touch screen and voice-command interface allow drivers to connect their smartphone to their vehicle through wireless Bluetooth or a simple USB cable to assist with directions, Spotify or Apple Music, a virtual calendar, and the ability to answer calls, texts, and voicemails through simple voice command so you can keep your hands on the wheel and eyes on the road ahead. CarPlay supports hundreds of smartphone apps and you can personalize them by rearranging exactly where your apps appear on your touchscreen (just like you can do on your phone!).
The Latest Mitsubishi Vehicles With Apple CarPlay and Spotify
Nearly every new Mitsubishi model offers the CarPlay feature—but here is the most current list of the Mitsubishi vehicles equipped with Apple CarPlay, Android Auto, and Spotify.
How Do I Set Up My Apple CarPlay?
You can set up your Apple CarPlay by using the USB port (plug your smartphone into the USB port with a USB cable) or wireless Bluetooth connection. If your car supports wireless CarPlay, simply press and hold the voice-command button on your steering wheel and wait to connect. (Make sure your Bluetooth is turned on in your car and on your smartphone.)
Whether you need assistance with Google maps and directions, calls and texts, Apple or Spotify Music, or keeping your busy schedule in front of you with the calendar app—Mitsubishi's Apple CarPlay feature will assist with anything you might need on the road with a voice command or simple touch of the screen.
Want to test-drive one of these Mitsubishi models? Check out our inventory or contact us today to schedule your in-person or virtual appointment, test drive, or car maintenance service. We're here and happy to help you find the car of your dreams with Apple CarPlay (with a down-to-earth budget).
- Your friends at Bob Penkhus Mitsubishi