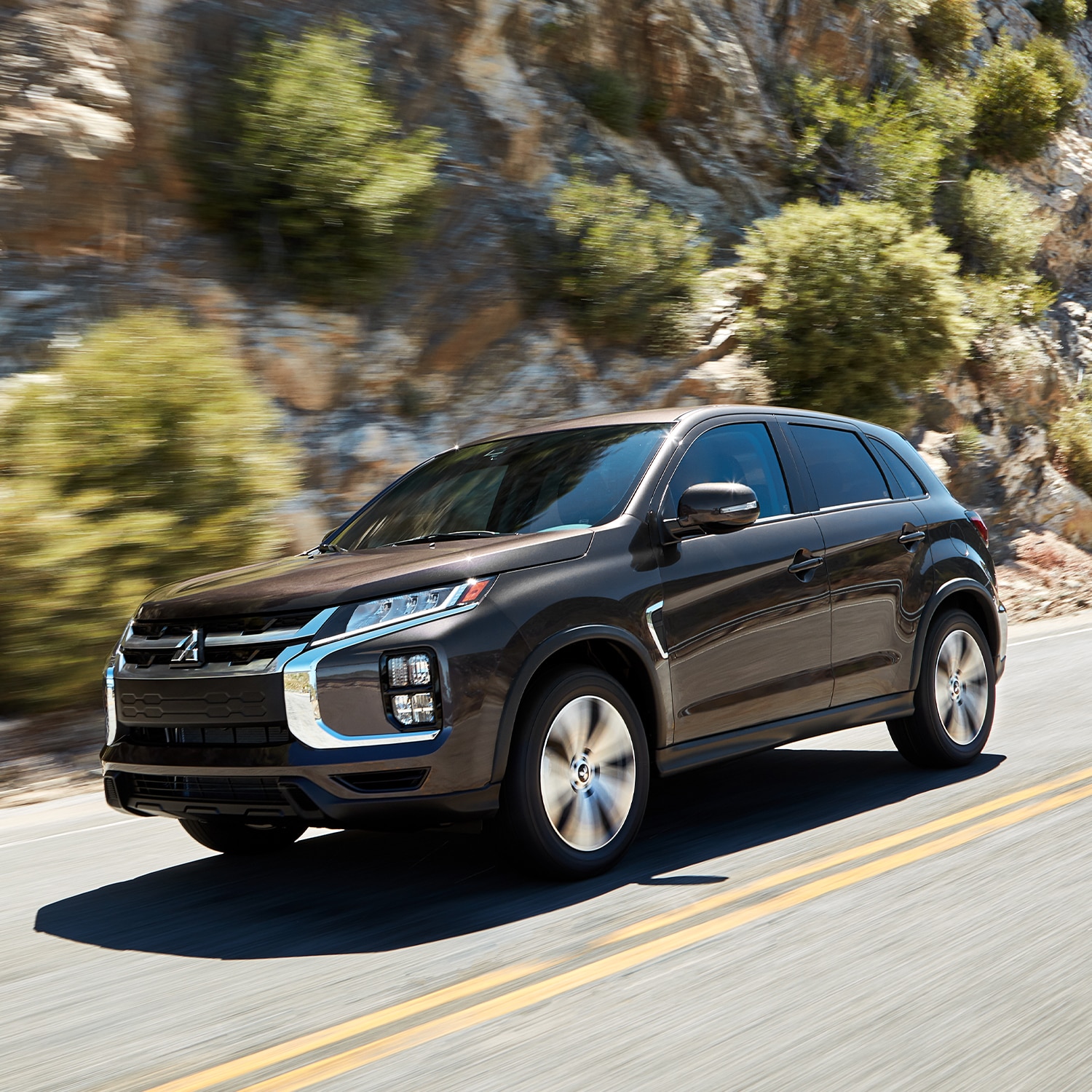 If you are looking for a vehicle big enough for a growing family or extra cargo, an SUV is likely on the list. The problem is, most SUVs have terrible gas mileage. But that's not the case for the 2021 Mitsubishi Outlander – and we'll tell you why.
The Mitsubishi Outlander is one of the best and most fuel-efficient SUVs on the market today, averaging 24 mpg in the city, 30 mpg on the highway, and 27 mpg combined. As one of the best-selling SUVs since its first debut in 2012, the 2021 Mitsubishi Outlander model is even more fuel-efficient than previous years, getting you where you need to go without unnecessary stops along the way.
What is considered "good" gas mileage for an SUV?
Most SUVs can get as much as 22-23 mpg on average, though numbers will range depending on engine, size, and torque. Hybrid SUVs on the market today can even offer between 39-46 mpg! But if you are not ready to go electric or hybrid and are still looking for an SUV with optimal fuel efficiency and performance, the 2021 Mitsubishi Outlander should be at the top of the list. See more information here.
Fuel Efficiency with a Powerful Performance
The Mitsubishi Outlander is an impressive crossover that will offer a powerful performance with optimal control for effortless driving on both urban streets and rural highways (without having to gas up as often). Built for road trips, versatility, and everything in between, the 2021 Mitsubishi Outlander is perfect for anyone looking for a vehicle that isn't as big and bulky as a full-size SUV but still offers the same benefits of a large interior, strong engine, safety technology, towing capacity, extra cargo space, and great fuel economy.
The 2021 Outlander Sport
If you are looking for more towing capacity and horsepower, the Mitsubishi Outlander Sport can get as much as 24-30 mpg with a powerful 2.0-liter MIVEC engine that will deliver up to 148 hp. And with 5 comfortable seats, plenty of cargo space, and other customizable features, the Outlander Sport will have you ready for your next adventure.
The Most Fuel-Efficient Mitsubishi Outlander PHEV
Of course, if you want an Outlander with outstanding fuel economy, look at the 2021 Outlander PHEV. With a plug-in hybrid powertrain, the Outlander PHEV is one of the world's first plug-in hybrid electric vehicles with DC Fast-charging capabilities (meaning it's able to reach 80% charge in just 25 minutes!). With an electric driving range of 22 miles in EV mode, drivers will enjoy an emission-free commute with an impressive full driving range of up to 310 miles.
At Bob Penkhus Mitsubishi, we're here to get you where you're going, in the most fuel-efficient way. Stop into our Bob Penkhus Mitsubishi dealership today to test-drive a variety of new and used Mitsubishi models or shop our inventory online. We'll get you behind the wheel of your dream car in no time.
- Your friends at Bob Penkhus Mitsubishi