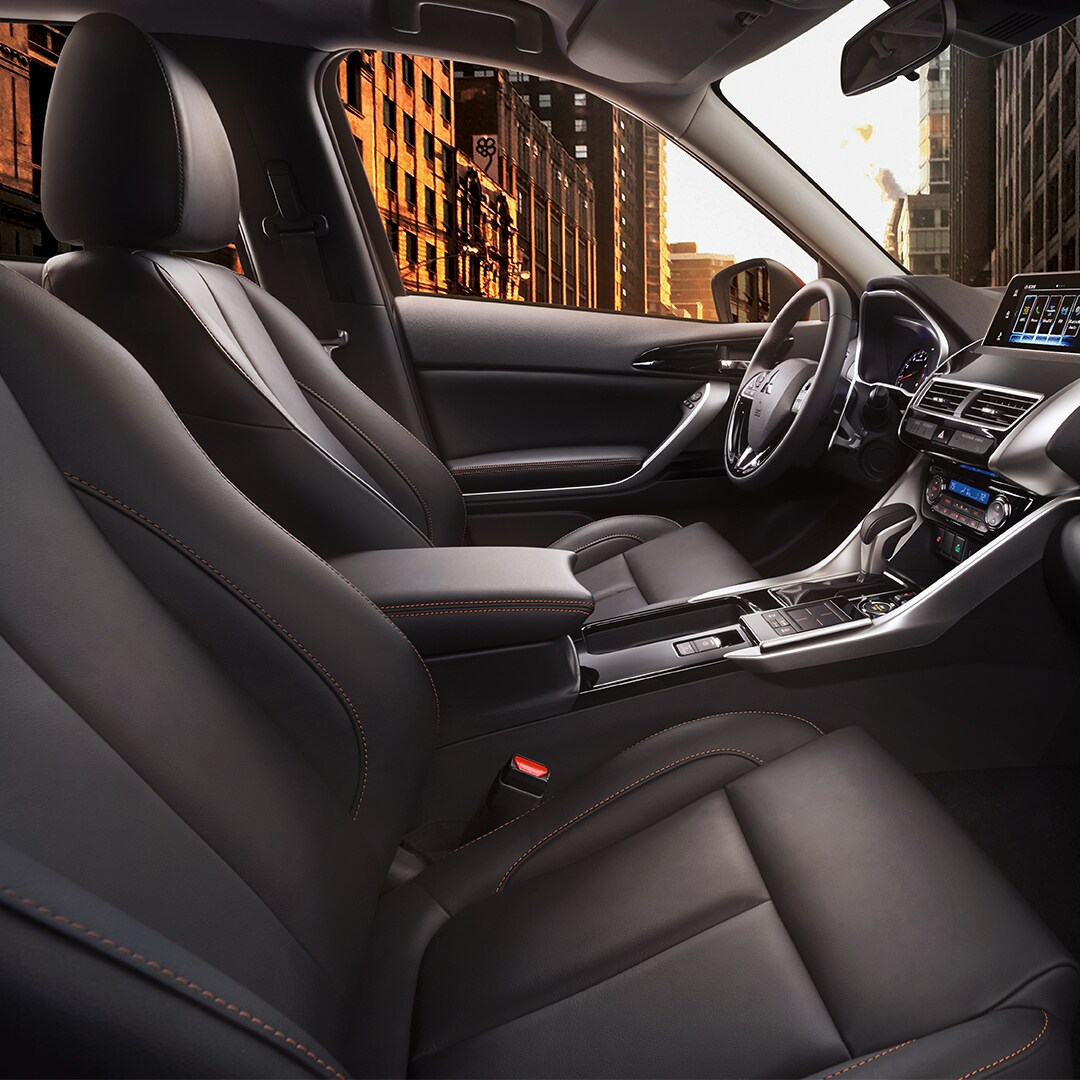 The 2020 Mitsubishi Outlander SUV is filled with upgraded features and amenities with enough space for growing families and individuals who are on the move with a fast-paced, adventurous lifestyle.
The Outlander was built for road-trips, versatility, and everything in between. If you're looking for something that isn't as big and bulky as a full-size SUV but still offers the same benefits of a large interior, strong engine, safety technology, towing capacity, great fuel economy, and lots of cargo space—then the Mitsubishi Outlander might be the right choice for you. (And with a starting price of just $24,895, this feature-filled SUV is not only packed with amenities—it's affordable too.)
But let's take a closer look…
The 2020 Mitsubishi Outlander is an impressive crossover with a spacious three-row seating capacity that will fit up to 7 passengers. It's loaded with the latest technology and features including smartphone compatibility, driver accessibility, eco-driving mode, and the Mitsubishi power sound system to seamlessly switch between your music, maps, and contacts with touchless voice control connectivity.
The sleek body style and angular front grill not only provide for better aerodynamic glide and the best gas mileage you'll find for an SUV (averaging between 25-30 miles per gallon!)—but it also makes this car as chic as it is practical. Choose from one of the seven rich exterior color options including Red Diamond, Quartz Brown, Pearl White, Cosmic Blue Metallic, Mercury Gray Metallic, Alloy Silver Metallic, or Labrador Black Metallic and pair it with the perfect interior option that fits your personal palette and style.
Need more space for your next adventure? The 2020 Outlander has standard third-row seating built for anyone you want to bring along on the journey. But if you'd rather bring more cargo than friends, just fold down the second and third-row seats and you'll be able to fit all the cargo you'll ever need!
Want to test drive or see more? Visit the Bob Penkhus Mitsubishi showroom today (in person or virtually) and we'll show you everything you need to know about the 2020 Mitsubishi Outlander and all the style options available including the 2020 Outlander Sport, 2020 Eclipse Cross, and 2020 Outlander PHEV (for our hybrid, low fuel-economy loving friends).
We're impressed with Mitsubishi once again and can't wait to see what they do with the 2021 Mitsubishi Outlander model. Call (719) 955-5000 or click here to schedule an at-home, or virtual appointment. Or walk into our showroom today!
- Your friends at Bob Penkhus Mitsubishi